Las Grutas de Tolantongo
Feb 21st, 2017 12:00 am through Feb 24th, 2017 11:00 am
Tour
Led by Jock Ferguson
This eco-active trip will take you to the magnificent Grutas de Tolantongo coop-run resort on the east side of the State of Hidalgo, just about a four-hour drive from San Miguel.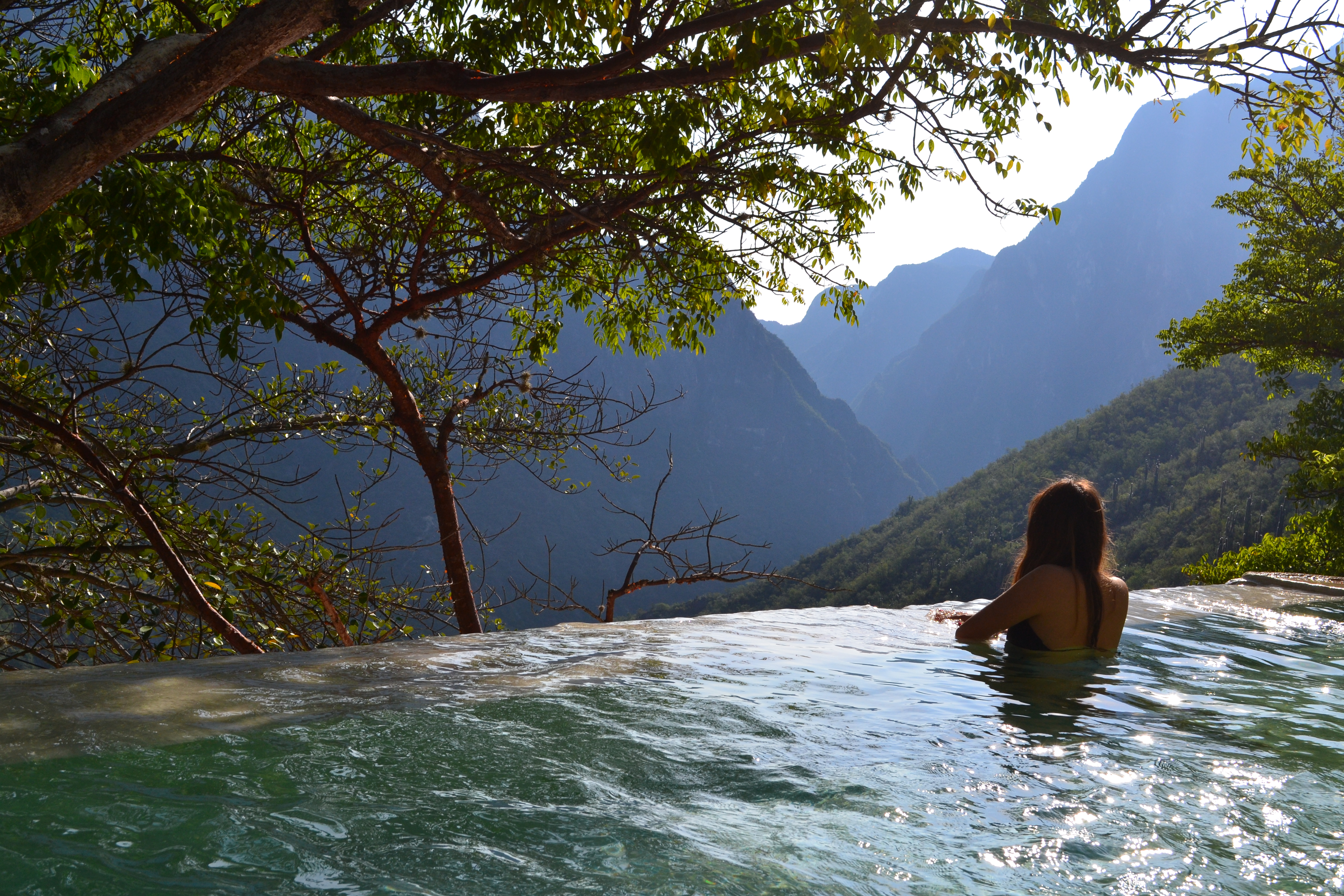 There is a unique blue, warm-water riverbed in the bottom base of Tolantongo that flows year-round out of the distinctive Grutas mountain cave. You can sit in the cave and get showered by the warm water. In addition, there is warm water flowing down the surface of surrounding mountains and a much of it is captured into numerous sitting pools made by the special ejido co-op that manages this beautiful eco-resort.
We have enjoyable hiking and walking options there that will give all the active participants exceptional views of this entire, unique area – one of the most attractive in all of Mexico. There is a wonderful trail that takes us down from the upper hotel area close to the riverbed. In addition, there is a zip line (Tirolesa) option to go down fast to the riverbed area
The coop has a website that gives you good initial views of the Tolantongo location that is surrounded by two arms of gorgeous green mountains -- www.grutastolantongo.com.mx
The fees of $3,500 pesos per person include the entrance fee, hotel room and food. An additional $500 to $700 pesos per person will be needed for any private transportation.
For more information, contact:
Olivia Canales -- admin@globaljusticecenter.org or
Jock Ferguson -- jockferguson@mac.com.