Chiapas: A Place Of Deep Wisdom and Incredible Diversity
Feb 22nd, 2017 12:00 am through Mar 2nd, 2017 12:00 am
Tour
Led by Peter Weisberg
We will be taking a small group of inquisitive travelers to the southern Mexico State of Chiapas this coming February. In keeping with our mission, this trip will focus on the social stew that has been simmering in this area rich in history, cultures, resources and natural beauty.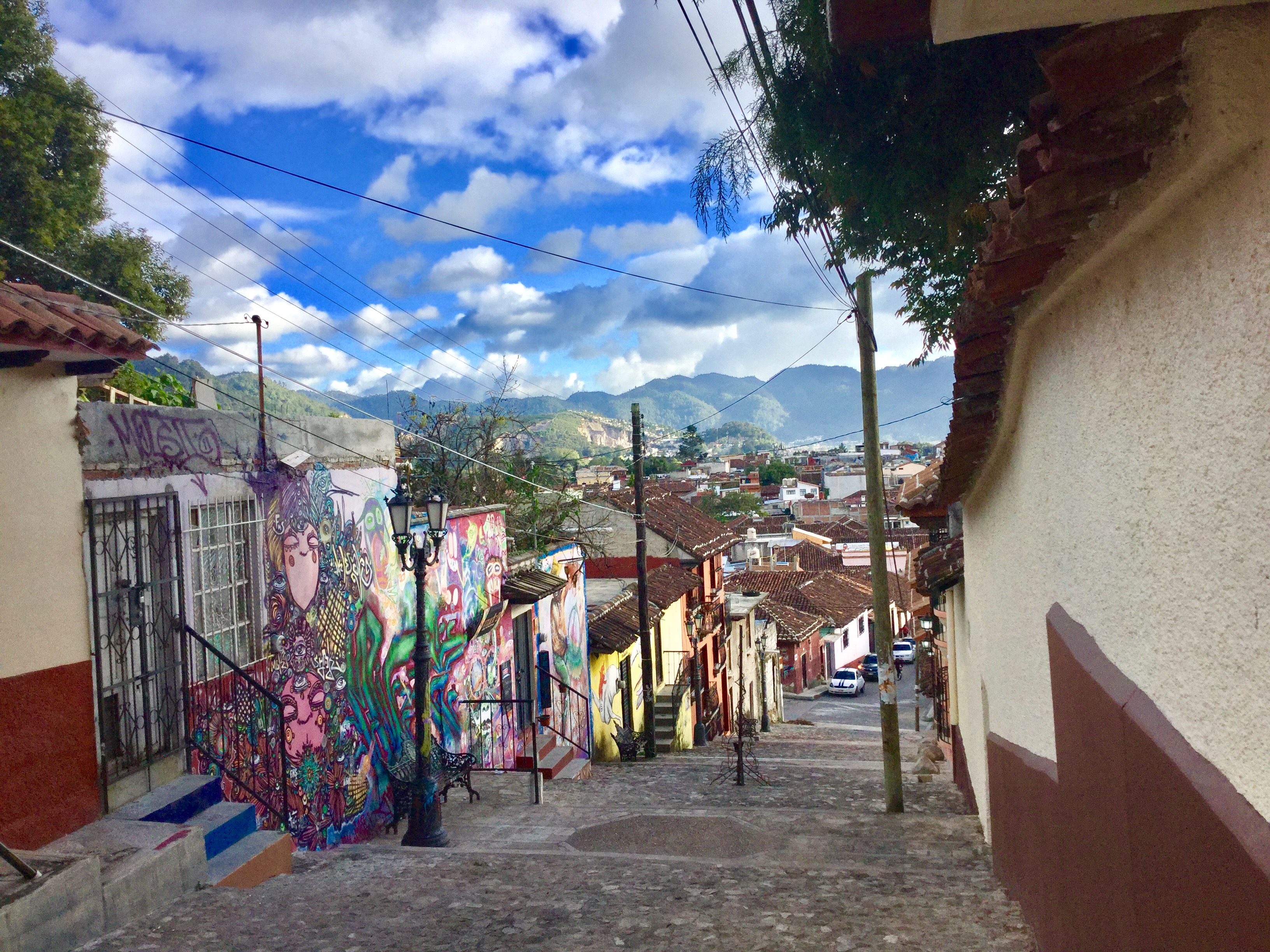 Using San Cristobal as our home base, we will explore this state that borders on Guatemala. The geography of the area has assisted the preservation of some 12 different indigenous groups, most of Mayan heritage, with their own language, customs, autonomous governance and attire. What is the impact of this colorful diversity on everyday life in Chiapas? The group will dialog with local non-profits that have been doing great work in the area. The Zapatistas emerged from this region in the late 20th century and remain a major force in the state. Their influence will be evident as we walk through the city. With our local connections, we plan on visiting a Zapatista community as well as other indigenous towns where our knowledge will be expanded and preconceptions challenged.
The group will also have ample opportunity to wander the fantastic artisan markets of San Cristobal and beyond. With its broad pedestrian shopping streets and strong European influence, San Cristobal is a safe and colorful city to explore. If you enjoy handwoven textiles, world class gourmet food, great coffee and cultural museums, you'll love San Cristobal
A day trip to the incredible tropical Sumidero Canyon ecosystem, and an optional add-on trek to the Palenque archeological site will provide a great adventure that will give you a sense of the natural beauty that abounds in the state.
Costs for the 9-day trip:
Double: $1,100
Single: $1,200
Costs include: Airfare from DF to/from Tuxtla, local transportation, hotel, bilingual guide, and entry/donations to all activities.
Deadline for applications is January 30, 2017
Apply early to assure your space on this trip.
A $200 nonrefundable deposit is needed
(Your $200 deposit will be refunded if you have to cancel before February 1)
Interested? Contact Olivia at admin@globaljusticecenter.org