Healthcare Justice 2017
Talk
60
Dan Neuspeil & Peter Weisberg
Is healthcare a privilege where wealth determines the quality of care or a basic human right? The U.S. is the only developed country that does not offer any form of universal health coverage.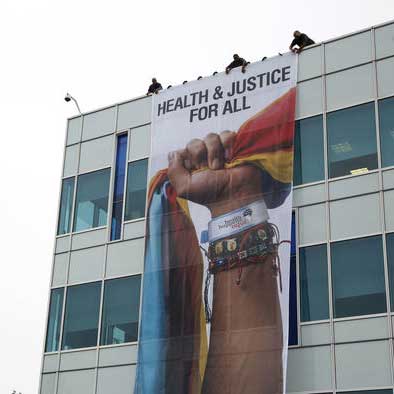 U.S. citizens spend more per capita on medical coverage than any other nation, and yet their health outcomes lag many of those countries. Fact.
Today's discussion features Daniel R. Neuspiel, MD, MPH. Dan is a new member of our San Miguel community. Daniel recently retired as Director of Ambulatory Pediatrics at Carolina's HealthCare System and Medical Director of Myers Park Pediatrics in Charlotte, NC, the pediatric safety net practice of Mecklenburg County, primarily serving immigrant children. Before moving to Charlotte, he worked at medical centers in New York City, providing primary care to underserved children.
Dan has been active in social justice advocacy movements since high school, and over the past 15 years his main activist passion has been devoted to immigration justice. Dan will be speaking on the healthcare of immigrant children in the U.S.
Peter Weisberg will also present an update of the various "healthcare for all" movements gaining strength in a number of US states and previous attempts to gain passage for similar programs over the past several years.
Sala Quetzal




La Biblioteca Publica, Rejoj 50A, Centro




San Miguel de Allende

,

GUA

37700




Mexico
Download iCalendar entry for this event.
iCalendar feed for this event.