Naomi Klein's "No Is Not Enough"
Talk
60 pesos
Gregory Diamant, Cliff DuRand & Susan Goldman
We live in perilous times. Environmental crises, the increased threat of nuclear war, austerity and the slashing of the social safety net are occupying our thoughts and emotions.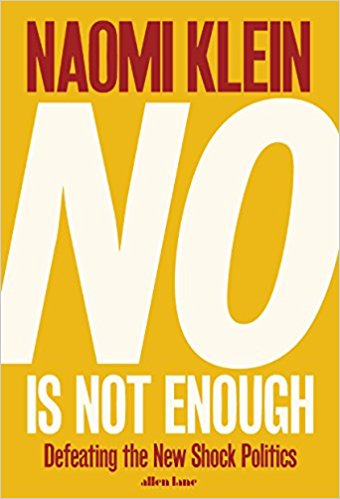 The increasing acceptance of racist and misogynistic practices as facilitated by a particularly odious and narcissistic president adds to the increasing levels of stress and anxiety many of us are feeling. What to do? How do we combat all of this? The good news is that resistance to these practices is growing but where is it leading us? What are our strategic goals?
Naomi Klein's latest book, No Is Not Enough couldn't be timelier. It not only illuminates a beacon of hope but it is also asking, no demanding, that we think about creating a political platform that can be forged with our fellow citizens.
Sala Quetzal




La Biblioteca Publica, Rejoj 50A, Centro




San Miguel de Allende

,

GUA

37700




Mexico
Download iCalendar entry for this event.
iCalendar feed for this event.