Water Forum 2018: A Human Right at Risk
Mar 9th, 2018 9:00 am through 6:00 pm
Organized by El Charco del Ingenio
In anticipation of the next World Water Day and following up on the Water Forums held in 2016 and 2017, the Charco del Ingenio Botanical Garden is calling an open meeting to discuss the central water issue--a common natural asset that is threatened by irrational extraction, increasing pollution and new attempts to privatize it further and turn it into a commodity, thereby depriving water of its character as a fundamental human right.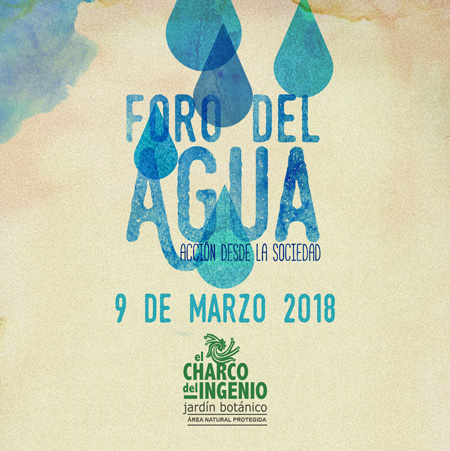 In the first day of the forum, to be held at the Charco del Ingenio, scientists, lawyers, environmentalists and producers will address different aspects of the water crisis we are going through and its environmental and social consequences. The second day of the forum, to be held at the Sindicato will focus on responses to the crisis. Access to the Forum will be free and open to all sectors of society.
For more information and program of activities, check El Charco's facebook page at https://www.facebook.com/elcharcodelingenio//.
El Charco del Ingenio




Paloma S. N.




San Miguel de Allende

,

GUA

37720




Mexico
Download iCalendar entry for this event.
iCalendar feed for this event.