Water Forum 2018: In Defense of Water
Mar 10th, 2018 10:00 am through 2:00 pm
de conversatorio a participatorio
Organized by El Sindicato Cultural Comunitario & the Center for Global Justice
How are we responding to the deepening water crisis? And, how can we be more effective? Building on the analysis presented in the first day of the Water Forum 2018, to be held at the Charco del Ingenio on Friday, March 9, we will regroup to look at what is being done. We will be joined by Andres Barreda of the Asamblea Nacional de Afectados Ambientales who will survey the movement on a national level and by a spokesperson from the Observatorio Ciudadano del Agua y Saneamiento/Citizens Observatory of Water and Sanitation based here in San Miguel.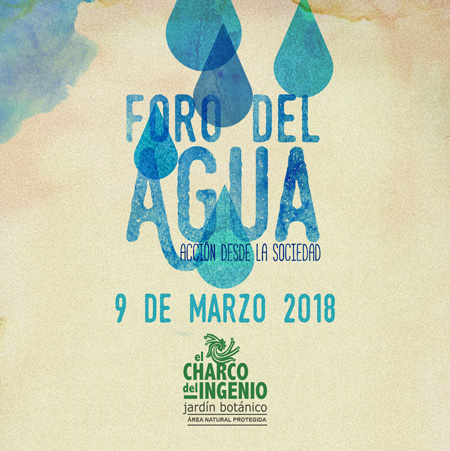 The multiple responses to the water crisis range from projects such as rainwater capture that seek to address immediate needs for potable water, to legal struggles against the further privatization of water, to long-term projects of reforestation and regenerative agriculture. Activists from some of the many organizations working locally and across Guanajuato will exchange experiences about the work taking place on a variety of aspects of the problem. We will then break into workgroups to explore ways of strengthening this vital movement.
The program will be bi-lingual with translation.
El Sindicato - Centro Cultural Comunitario




4 Recreo




San Miguel de Allende

,

GUA

37700




Mexico
Download iCalendar entry for this event.
iCalendar feed for this event.