Family Incarceration fundraiser: Never Again is NOW
Feb 11th, 2020 6:00 pm
Film & Discussion
150 Pesos
The mass incarceration of immigrant families by the U.S. government is not unprecedented, nor new. During World War II, over 120,000 persons of Japanese ancestry were interned in detention camps, essentially all of them families – about one-third were immigrants and two-thirds their children, from infants to teenagers.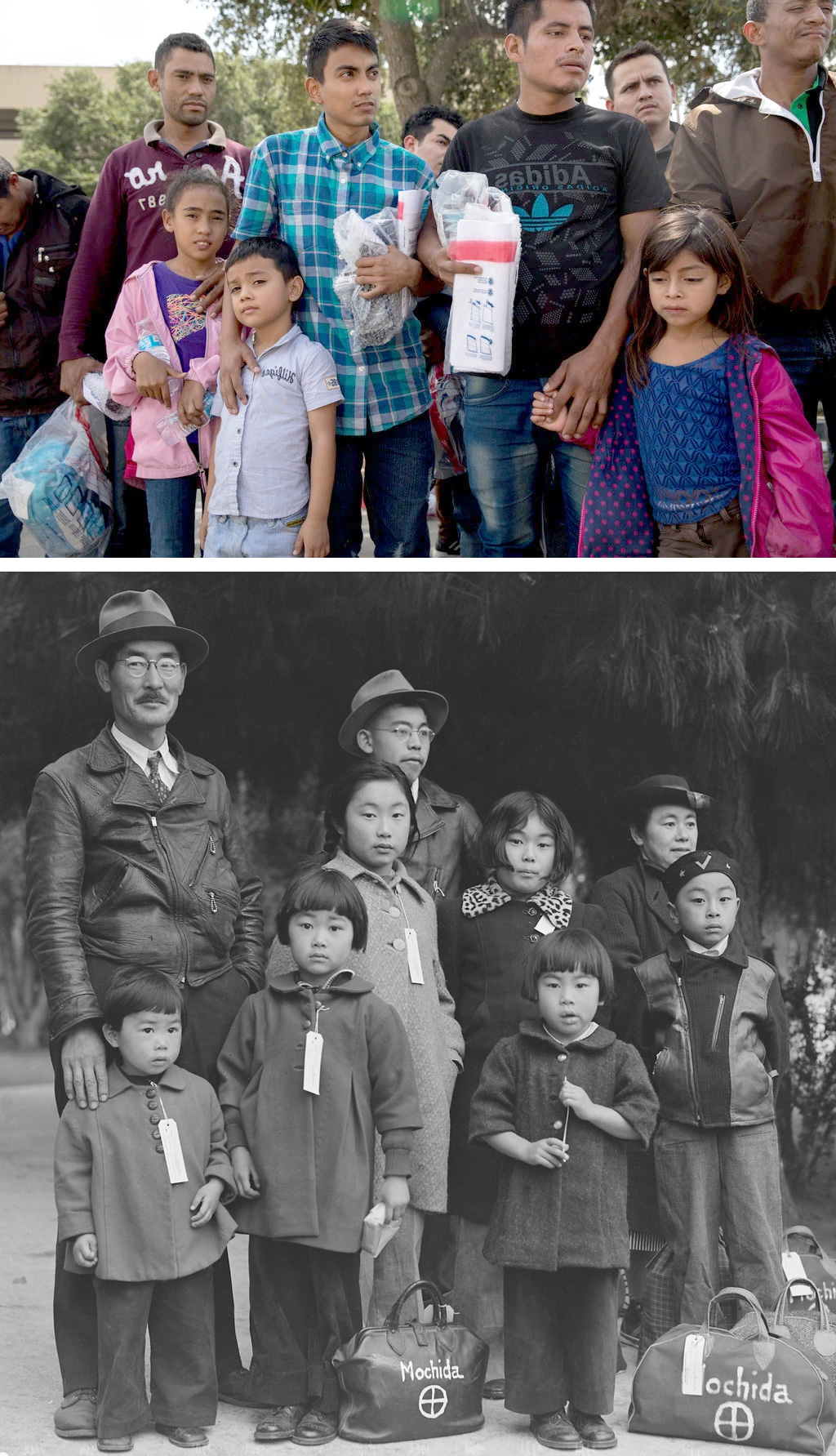 In 2019, in response to U.S. policies to indefinitely exclude and detain immigrant families, a national coalition of Japanese Americans coalesced under the name of Tsuru for Solidarity, partnering with civil rights groups such as Detention Watch Network and the Center for Constitutional Rights, to protest and advocate ending family incarceration in the U.S.
Tsuru" means "crane" in Japanese and is a popular figure in the traditional art of paper-folding, symbolizing hope, healing and compassion. Japanese legend says those who fold 1000 paper cranes will be granted their heart's desire – for Tsuru, that is to "stop repeating history" and to close down immigrant concentration camps in the U.S.
Tsuru for Solidarity has hung hundreds of paper cranes, folded by supporters all over the U.S., including children and prisoners, on fences around family and child immigrant detention centers in Texas and in Oklahoma, where survivors of the Japanese American camps and their descendents have raised their voices in protest. Tsuru plans to bring 120,000 cranes to Washington DC on June 6 in a national rally to close the camps.
On February 11, 2020 San Miguel resident Holly Yasui will present her recently completed documentary film, Never Give Up! Minoru Yasui and the Fight for Justice, at El Sindicato (calle Recreo #4), at 6pm as a fundraiser for Tsuru for Solidarity and the Latin American Relief Fund (LARF. The film depicts the life of her father, including his legal test case challenging the Japanese American incarceration and his lifelong defense of the civil and human rights of all people. A short video showing some of the Tsuru for Solidarity actions will also be shown.
Whereas Tsuru focuses on family incarceration in the U.S., which is the fate of most migrants who make it across the border, LARF supports a shelter called ABBA House, which assists migrants with meals, clothing, and medical services in Celaya. ABBA hopes to expand its services to help people to apply for asylum in Mexico, given that the U.S. asylum process is now extremely difficult and dangerous. The metering and "Stay in Mexico" policies force migrants to remain in Mexican border towns, at risk of rape, assault, and kidnapping as they await hearings in the U.S., which are severely backlogged, for months or years.
The suggested donation for the event is $150 pesos, and both organizations have webpages for additional donations: www.tsuruforsolidarity and www.latinamericanrelieffund.org
El Sindicato - Centro Cultural Comunitario




4 Recreo




San Miguel de Allende

,

GUA

37700




Mexico
Download iCalendar entry for this event.
iCalendar feed for this event.