Grassroots Rising: A Call to Action
Apr 5th, 2020 10:30 am
Live Stream Online
Organized by the Unitarian Universalist Fellowship of San Miguel de Allende
Ronnie Cummins
Ronnie Cummins will speak on his new book Grassroots Rising: A Call to Action on Climate, Farming, Food, and A Green New Deal. The book is a passionate call to action for the global body politic, offering practical solutions for how to survive—and thrive—in catastrophic times.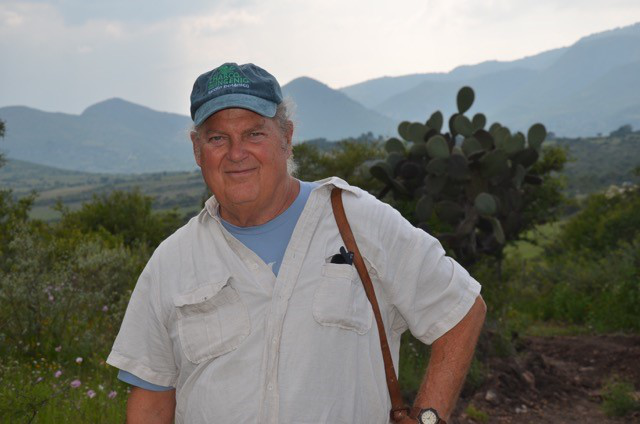 Cummins aims to educate and inspire citizens worldwide to organize and become active participants in preventing ecological collapse.
We all know that we have to drastically reduce greenhouse gas emissions like carbon dioxide and methane. But less often is it recognized that industrial agriculture is also a major part of the climate change problem. Regenerative agriculture can actually sequester massive amounts of carbon in the soil, not only mitigating climate change, but actually reversing global warming. Cummins asserts that the solution lies right beneath our feet and at the end of our forks through the transformation of our broken food system.
Cummins is co-founder of two million member Organic Consumers Association in the U.S. and its Mexican project Via Organica as well as Regeneration International. He has been active as a writer and activist since the 1960s, with extensive experience in public education, grassroots mobilization, and marketplace pressure campaigns. Over the past three decades he has served as director of US and international campaigns dealing with agriculture issues including organic standards, food safety, genetic engineering, factory farming, and global warming. He lives with his wife and 21-year-old son in Minnesota and in San Miguel de Allende.
Cummins talk is part of the Unitarian Universalist Fellowship on-line service at 10:30 am. (Central Daylight Time). Direct your computer to https://zoom.us/j/8101921501 for an inspiring message. Zoom now requires a password, please enter this password: 294513.
There will also be music and thoughtful readings.
Download iCalendar entry for this event.
iCalendar feed for this event.