Visit Chiapas with the Center for Global Justice
Tour
Chiapas
Ready to Explore Again?
How About Chiapas?
The world of travel appears to be opening up again as we get a better handle on Covid.
The Center for Global Justice is restarting our cultural travel programs.
In addition to our trips to Cuba, we are heading back to Chiapas.
This summer, from August 22 - 30, we'll take a small group on an incredible cultural adventure to San Cristobal de Las Casas and several wonderful surrounding communities. With a strong emphasis on the important politics and history of the area, this is a tour unique in its approach.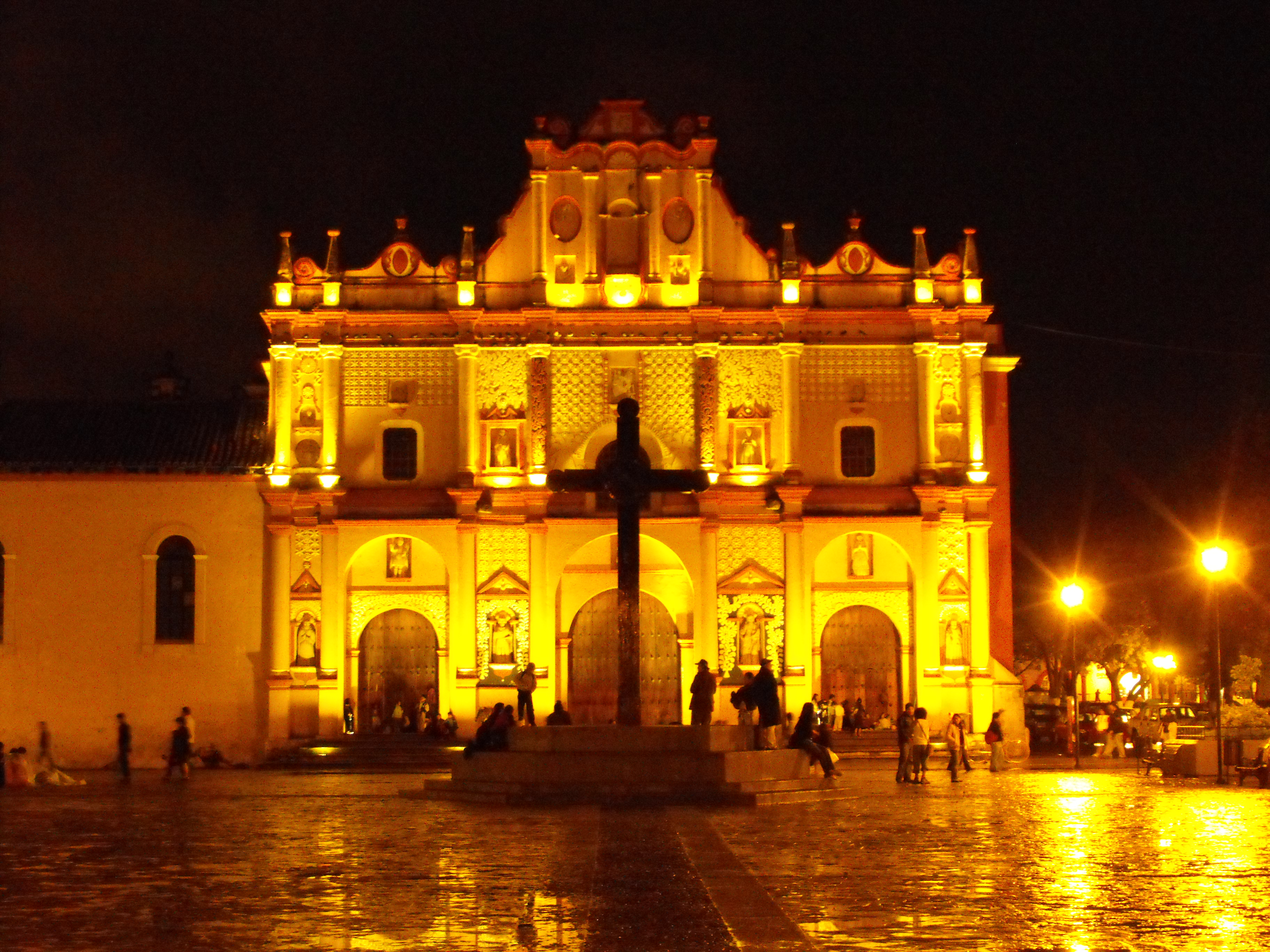 San Cristobal is one of those places that blends a modern regional hub with a rich history of indigenous culture. You'll find world class restaurants amid colorful local craft markets. If you're in to textiles and weaving, you won't be disappointed. Wander down cobblestone streets in this colonial town and you can't help but feel like you are in another place and time.

Chiapas is the birthplace of the Zapatista movement, an inspiration to progressive and radical groups around the world, still evolves and retains immense importance in this region. They're struggles to maintain political autonomy in the face of relentless pressure to conform, continues to inspire the hope for another way to live in a world dominated by capital and greed. We plan on visiting one of the Zapatista communities if their schedule allows, as well as the fascinating towns of Chamula and Zinacantan, 2 very distinct Mayan communities in the dramatic green mountains of the region. Additionally, we'll visit with several local NGO's that have been doing important working in support of the Zapatista and indigenous communities for decades.

For those interested in the archeological exploration, there will be a day trip to Zone Arqueologica de Tonina, a site that provides an intimate look at a culture that flourished as far back as AD 217, an early part of a Mayan presence that continues to play such an important role in contemporary Mexico.

In summary, there will be 7 days of planned programs with an extremely knowledgeable bilingual guide, 8 nights in a San Cristobal hotel, all local transportation and entry fees. No meals are included.

So if you're ready to get out there again, exploring the world and enriching your mind, join us on this wonderful trip to Chiapas.

Contact us at admin@globaljusticecenter.org for more information. Group size is limited to 10 people so if you are interested, we encourage you to reserve your spot soon.

---

Click to
MAKE YOUR RESERVATION ONLINE

$300 Deposit Required
Balance due by Jul 16
Group size limited to 10 people

---

---

Cost per person:
DOUBLE - $1300
SINGLE - $1400

---

---

Costs include:

Roundtrip flights from and to
Mexico City to Tuxtla Gutierrez.

Airport transportation in Chiapas.

Bilingual guide.

8 nights hotel stay.

Local transportation
to all planned activities.

Entry fees to all planned activities.

---

For more info and/or more
payment options,
please contact Olivia at: admin@globaljusticecenter.org

---

Tentative Itinerary

Day 1
Flight from Mexico City to Tuxtla Gutierrez and transportation to our hotel in San Cristobal
Day 2
Universidad de la Tierra; a school in San Cristobal closely aligned with the Zapatistas' and dedicated to indigenous knowledge and skills
SIPAZ; an international organization for peace that works relentlessly in protecting indigenous rights and bearing witness to acts that lead to greater violence
Day 3
San Juan Chamula and Zinacantan; Indigenous communities, that are unique and unforgettable
City Tour visiting the most important places of San Cristóbal
Day 4
Oventic; a Zapatista community where we will request admittance and an overview of life in the autonomous community
Day 5
DESMI; a local non-profit that supports a "social economy" and many of the indigenous programs around sustainable agriculture, social justice and collective economic models
El Espiral Bio-Cafetería; is a local family business that takes care of resources such as water, they have eco-technologies and urban agriculture, which is reflected in their cuisine.
Day 6
Sumidero Canyon; an incredible natural wonder that we will explore by boat
Alter Natos; is a place of exchange and collective learning built in harmony with the environment with natural materials and eco-technologies
Day 7
Toniná; a remarkable archeology site dating back to approximately 514AD. This early Mayan city is not as well known as Palenque, but well developed and of great historical importance, containing a "great pyramid" and many well preserved stela
Day 8
Na Bolom; the former home of Franz and Gertrude Bolom and now a museum dedicated to the protection of the Lacandon Maya and the preservation of the Chiapas rain forest
Centro de Textiles de Mundo Maya; Museum featuring an incredible collection of Mayan weavings from Chiapas and Guatemala
Day 9
Transfers to Tuxtla Gutiérrez Airport for flight back to Mexico City
the itinerary may have last minute changes
---
100% Refund for Cancellation by July 23rd
Cancellations between July 24th to August 6th, get a 50% refund
No refund as of August 7th
---
---
| | |
| --- | --- |
| Deposit | $ 300.00 |
| Full Fee for Double | $ 1,300.00 |
| Full Fee fpr Single | $ 1,400.00 |
Download iCalendar entry for this event.
iCalendar feed for this event.