Grutas de Tolantongo
Film
60 Pesos
Discussion led by director Atahualpa Caldera Sosa
Poverty, emigration, social pathologies of all sorts seem to be a dominant story in Mexico as many despair for the future. For that reason, the success of a communal cooperative in nearby Hildago State is all the more inspiring. There an ejidal community has organized itself into a cooperative to develop a unique natural resource into a popular ecological resort that has brought prosperity to all. Young people no longer need to migrate to El Norte to work, their community has been strengthened and the environment is protected. This is a powerful lesson: cooperation works.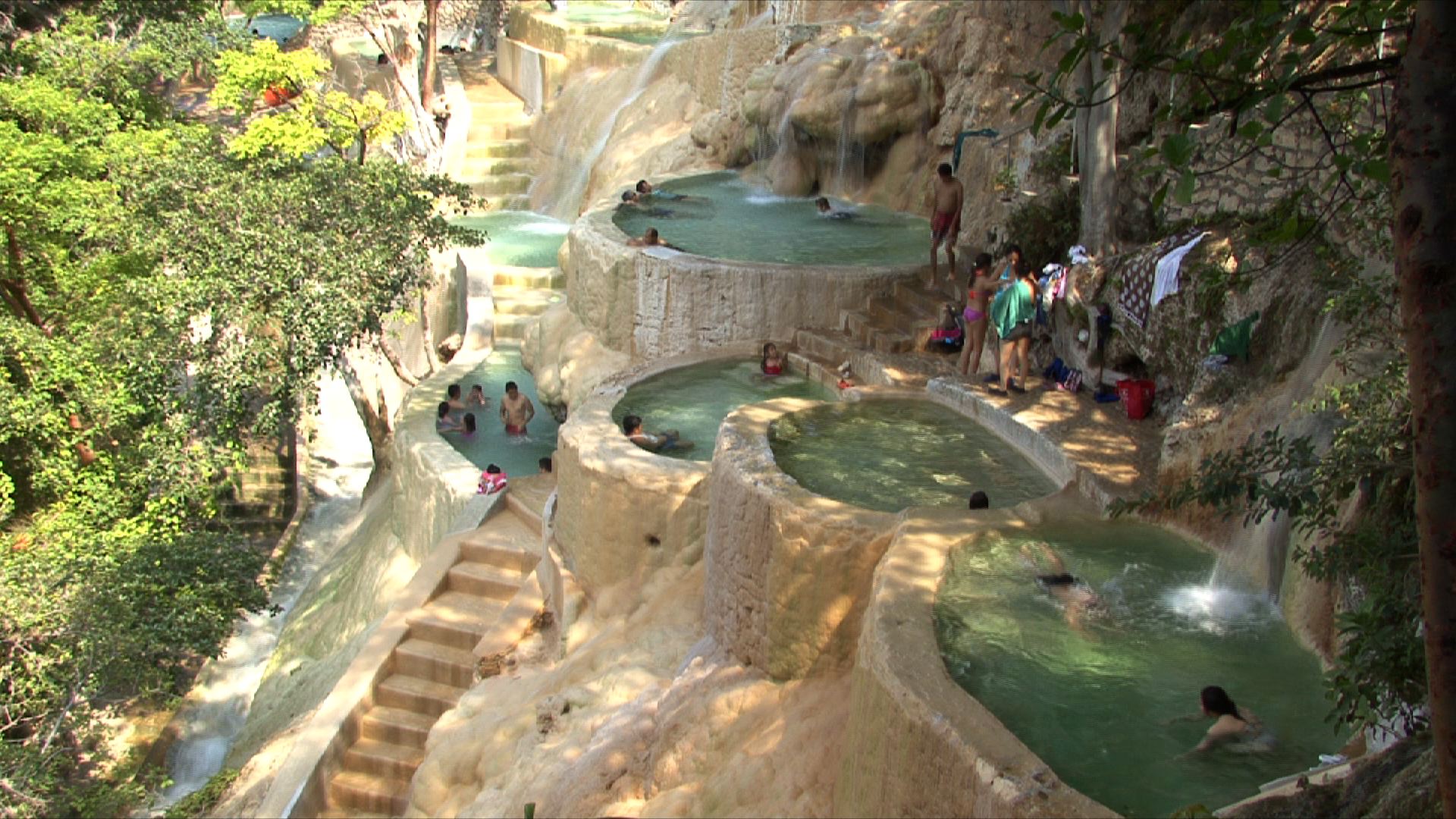 Grutas de Tolantongo is situated in a luscious box canyon, watered by a thermal river that flows from the side of a mountain. Springs along the side of the canyon have been tapped to form thermal infinity pools from which visitors survey the beautiful valley below. On weekends thousands of vacationers come from Mexico City to camp along the river or stay in the hotel and guest houses the cooperative has built.
The story of the Tolantongo cooperative is told in a new documentary film directed by Atahualpa Caldera Sosa and produced by the Center for Global Justice. An accomplished young filmmaker, Ata (as he is fondly called) will be available to discuss his film and answer questions about the Tolantongo cooperative. "Mexicans are exhausted by corruption, impunity, injustice, and dispossession," Ata explains. "By contrast, the people of Ñañú origin who fought to build Tolantongo show how, just by organizing and cooperating, groups can create their destiny while respecting nature, other humans, and traditions."
The film explains how a co-op works (everyone works together, rotating jobs, and sharing the profits), its 40 year history of bootstrap development, the social commitment to benefit the larger community, the care for the environment, and the sense of responsibility to both past and future generations. It is the story of a community that has changed its own destiny. Cooperation is an inspiring way forward for the people of Mexico.
Sala Quetzal




La Biblioteca Publica, Rejoj 50A, Centro




San Miguel de Allende

,

GUA

37700




Mexico
Download iCalendar entry for this event.
iCalendar feed for this event.