Visit Tosepan Cooperative with the Center for Global Justice
When
Oct 10th, 2022 12:00 am to Oct 15th, 2022 12:00 am
Tour
Enjoy 5 wonderful days visiting the Tosepan Titataniske Cooperative in Cuetzalan, established in 1980 by the indigenous community of the highlands of Puebla. Cuetzalan del Progreso is a mountainous city in the state of Puebla, its climate is sunny with rain and humidity, an Eden full of flora and fauna. We will learn about the importance of this indigenous cooperative and its great achievements.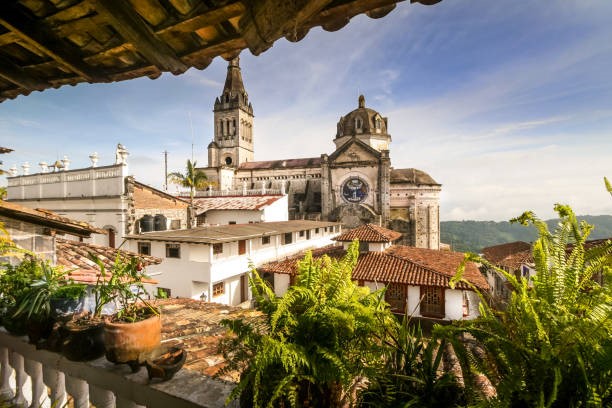 Since its inception, the philosophy of the Tosepan Cooperative is to improve the quality of life of its members, maintaining their cultural identity and preserving their resources according to the needs of the communities with production, food, health, housing, education, communications and the improvement of basic services.
In recent years, the Union of Tosepan Cooperatives has incorporated 410 regional cooperatives from 26 municipalities. The organization currently groups 34,000 families, the vast majority belonging to the native Nahua and Tutunaku groups of the northeastern highlands of the state of Puebla.
In addition to the production of coffee, pepper and virgin honey, the cooperatives have addressed such areas as: micro-financing, women's development, training and education, alternative tourism, natural construction using local resources like bamboo and adobe, among others. Due to the importance of coffee in the region, they have developed activities related to its improvement and are currently promoting the production and sale of organic coffee under the Fair Trade system.
---
The 5-day trip costs 850 USD which includes:
Lodging and food
Transportation from SMA to Cuetzalan and local transportation.
Entrance to tourist attractions, caves and waterfalls.
General presentation of the Union of Tosepan Cooperatives.
Workshops, activities and tours on:

Coffee production methods with coffee roasting and grinding workshop.
Seeds of the region
Eco-techniques and alternative construction methods
Beekeeping and honey production
---
A 200USD deposit is need to assure your place
CLICK HERE and follow steps for payments online with credit card.
Balance due by September, 24th
Limited availability.
For more information, contact:
Olivia at admin@globaljusticecenter.org
---
---
100% Refund for Cancellation by September 27th
Cancellations between September 28th to October 4th, get an 50% refund.
No refund as of October 5th
---
---
| | |
| --- | --- |
| Deposit | 200.000000000 |
| Full Fee | 850.000000000 |